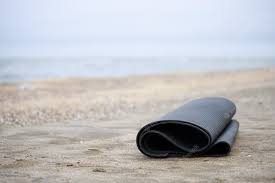 How to clean marine mats? - Keeping Your Boat's Mats Clean and Fresh
Boats are a great way to get out on the water and enjoy the summer, but they can also be a hassle to upkeep. One of the most important elements of a boat's upkeep is its mats. In order to keep your boat looking its best, it's important to know how to clean marine mat. There are two main types of mats found in boats: Matworks carpet and Duraweave mats. Let's take a look at how you can properly clean each type.
Cleaning Matworks Carpet Mats
Matworks carpet mats come with a 8-year limited warranty and are made from olefin fibers, which makes them extremely durable and resistant to UV light and mildew. You can always vacuum but if is a bigger mess, you can easily take a hose or use a light pressure washer as this will ensure that all debris is removed from the fibers without causing any damage or fading. When using the pressure washer, make sure that you keep it at least 12 inches away from the surface of the mat so that you do not damage it. Once finished, allow the mat to air dry completely before putting it back into your boat. The carpet is also coated with scotch guard when tufted to provide stain resistance. Scotch guard can be reapplied to the mats every couple years after cleaning and drying to help keep that resistance. 
Cleaning Duraweave Mats
Duraweave mats are made from a combination of polypropylene and nylon yarns which make them durable, yet soft underfoot. They have anti-slip properties which makes them ideal for boats as they will not move when wet or stepped on repeatedly. These mats can be cleaned using either a vacuum cleaner or soap and water; however, if there are stubborn stains, we recommend using a pressure washer with an appropriate detergent as this will help loosen dirt particles without damaging the fibers. Again, be sure to keep the pressure washer at least 12 inches away from the surface of the mat while cleaning so that you do not cause any damage or fading. Allow your mat to air dry completely before placing it back on your boat's flooring.
During off season, we suggest to store the mats out of the elements. The best way to store them is to clean them, allow to dry fully, flip them to be carpet side down, ROLL them (do not fold), and keep them bagged or covered. This allow them to stay clean, not be damaged or creased as they are stored, and then lay nice and flat in the boat when taken out of storage.
We also always suggest removing the mats from their snapped positions and storing away when trailoring the boat. At high speeds and if the wind hits the mats just right, it can cause the mats to be ripped up or flap, which can lead to fraying and/or binding damage. This is not covered under warranty.
Keeping your boat's mats clean is essential for maintaining its overall appearance and prolonging its life span. Whether you have Matworks carpet or Duraweave mats in your boat, proper cleaning is key! Pressure washing Matworks carpets and duraweave is a easy way to keep them clean. You can always use soap and water as well—just be sure to keep your pressure washer at least 12 inches away from both types of materials so that you don't cause any damage or fading! With these tips in mind, along with proper storage, you'll have no problem keeping your boat looking ship shape all summer long!