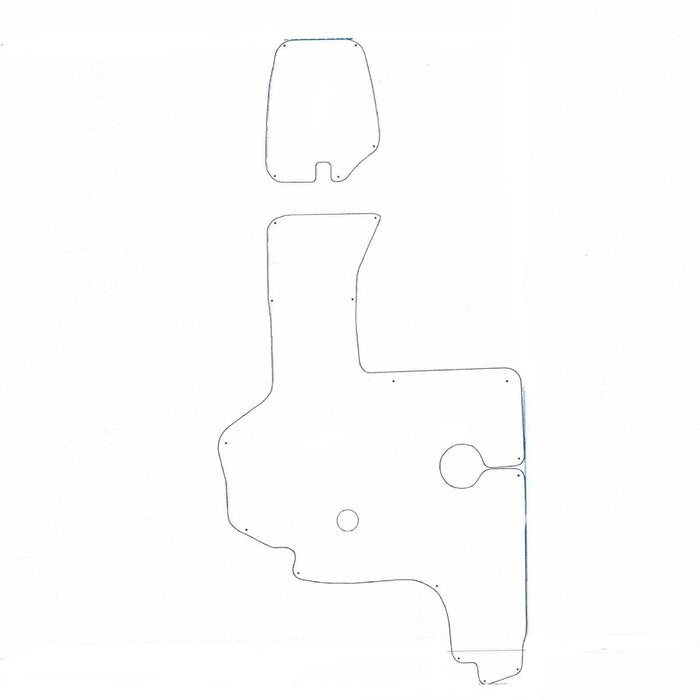 2004 Ebbtide 210 Campione Snap in Boat Carpet
Original price
$ 675.00
-
Original price
$ 675.00
Delivery time
4-6 week to delivery
Special Note Snaps are provided but not pre-installed, allowing for customized placement on your boat. Install them to match the existing snaps once you receive your new mats.
IMPORTANT: All of Matworks cockpits are custom made at time of order; so therefore please check product pictures and measurements BEFORE ordering as material is not refundable or returnable for incorrect ordering. Please note that right click and copying functionality has been disabled so if you need a larger PDF to check your measurements please call 770-663-0040 to request the dimensions to be emailed to you. If measurements are not included as a product picture please call 770-663-0040 to request them. Every boat is slightly different so we allow for a tolerance level of up to 1/2 inch difference when comparing. As always, if you have any concerns questions at all make a template for your new boat carpet.
Upgrade your 2004 Ebbtide 210 Campione with our custom Snap-In Boat Carpet. Tailored for a flawless fit, this carpet delivers ultimate comfort and protection for your boat's deck. Constructed with top-grade marine materials, it's designed to endure the challenges of boating while enhancing your boat's appearance. Elevate your time on the water with this high-quality, personalized boat carpet.
Experience enhanced comfort and style aboard your 2004 Ebbtide 210 Campione with Matworks.com's custom Snap-in Boat Carpet. Meticulously designed to seamlessly fit your boat's interior, this carpet elevates both aesthetics and functionality.

Precision-cut for a perfect match, the carpet's snug fit adds a touch of luxury while covering every inch of your boat's floor. Crafted from durable materials, it stands up to marine challenges like water exposure and foot traffic, ensuring lasting quality.

The snap-in design simplifies installation without the need for extensive modifications. This feature not only saves time but also preserves your boat's flooring integrity.

More than just practical, this carpet enhances the onboard ambiance. Whether you're entertaining guests or relaxing on the water, its soft texture boosts comfort.

Elevate your boating experience with Matworks.com's Snap-in Boat Carpet. Combine personalized style with durability and discover a new level of on-the-water enjoyment.
PDF TEMPLATE INSTRUCTIONS:
https://cdn.shopify.com/s/files/1/0417/1089/files/TEMPLATE_INSTRUCTIONS.pdf?2297
FOR MATERIAL SPECIFICATIONS: