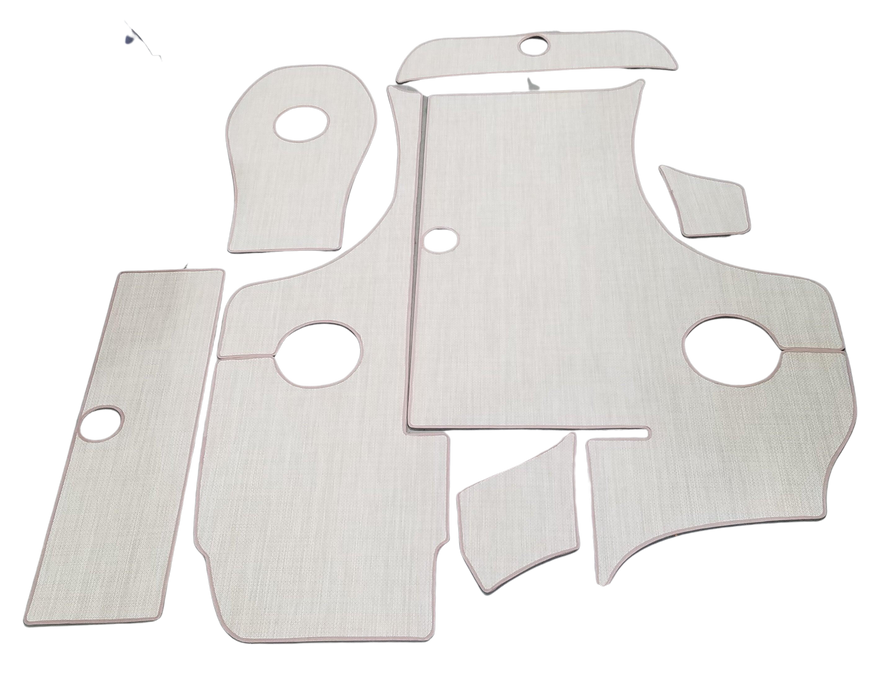 2006-2007 Azure 258 Snap in Boat Carpet
Original price
$ 800.00
-
Original price
$ 800.00
Delivery time
4-6 week to delivery
Special Note Snaps are provided but not pre-installed, allowing for customized placement on your boat. Install them to match the existing snaps once you receive your new mats.
IMPORTANT: All of Matworks cockpits are custom made at time of order; so therefore please check product pictures and measurements BEFORE ordering as material is not refundable or returnable for incorrect ordering. Please note that right click and copying functionality has been disabled so if you need a larger PDF to check your measurements please call 770-663-0040 to request the dimensions to be emailed to you. If measurements are not included as a product picture please call 770-663-0040 to request them. Every boat is slightly different so we allow for a tolerance level of up to 1/2 inch difference when comparing. As always, if you have any concerns questions at all make a template for your new boat carpet.
Elevate your boating experience with the 2006-2007 Azure 258 Snap-In Boat Carpet from Matworks. Crafted with precision and durability in mind, this custom-fit carpet seamlessly integrates into your Azure 258 model, enhancing comfort and style. Engineered using marine-grade materials, it offers exceptional resistance to water, UV rays, and wear, ensuring a long-lasting investment. The snap-in design facilitates effortless installation and removal for easy cleaning and maintenance. Available in an array of colors to match your vessel's aesthetics, Matworks' Boat Carpet combines form and function to provide you with an impeccable onboard environment that's as resilient as it is attractive.
PDF TEMPLATE INSTRUCTIONS:
https://cdn.shopify.com/s/files/1/0417/1089/files/TEMPLATE_INSTRUCTIONS.pdf?2297
FOR MATERIAL SPECIFICATIONS: